Dick Winters is a quintessentially British line of luxury boxer shorts for gentlemen. Made in Britain, Dick Winters' mission is to drive the resurgence of British manufacturing, whilst building a sustainable, ethical brand that showcases British craftsmanship.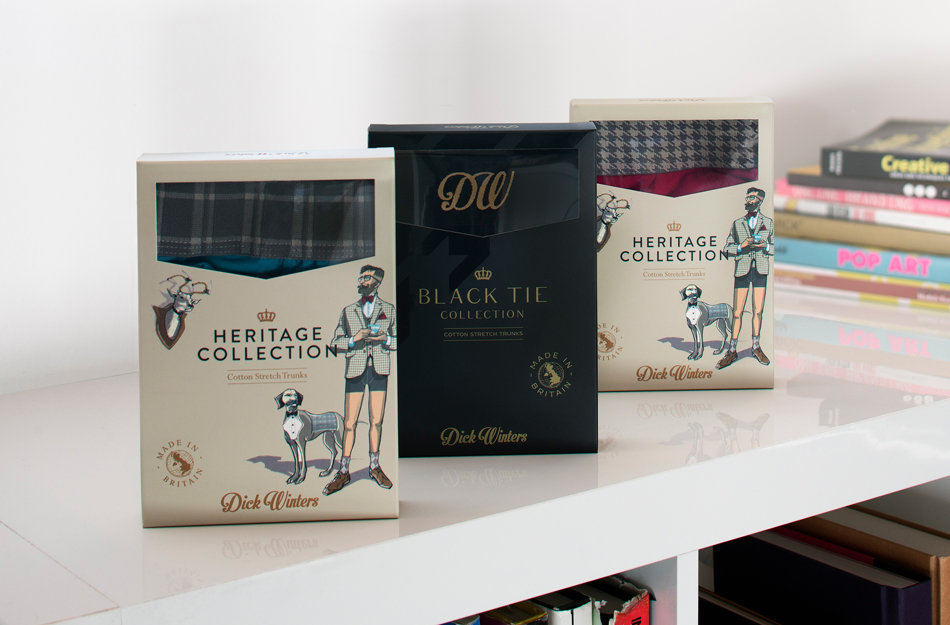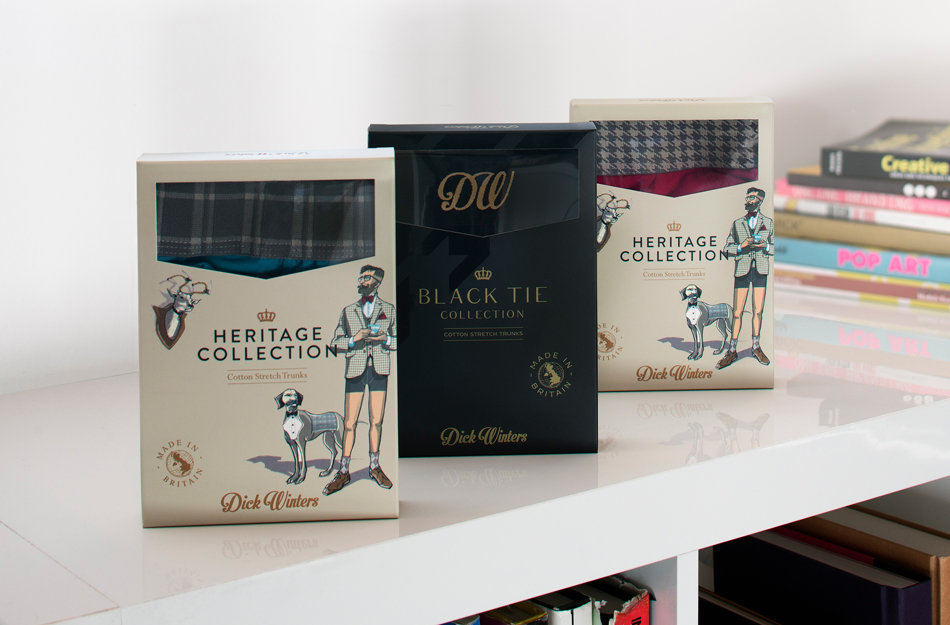 Challenge
We were approached to create packaging for the launch of two collections. The challenge was to retain the fun eccentricity and personality of the brand whilst creating a modern luxury aesthetic, ensuring that the creative was consistent with the existing range.

Insight
Auditing the brand and product range enabled us to understand Dick Winter's market positioning. We found, despite the premium price point, the packaging communicated a novelty persona which translated into shoppers only seeing it as a gift. This insight framed our thinking and enabled us to concentrate on ensuring the packaging emphasised the quality product, without losing the brand's British sense of humour.
Delivery
We collaborated with International Illustrator, Alex Green to create imagery for the Heritage collection. His quirky, modern style was chosen to impart the brand's British charm, with the palette and design ensuring the product had a premium appearance. For the second collection, an elegant and refined design was created to portray the sophistication of the Black Tie collection.