Yes is the first, truly organic lubricant in the UK market. The product has many health benefits and is the only lubricant available on prescription.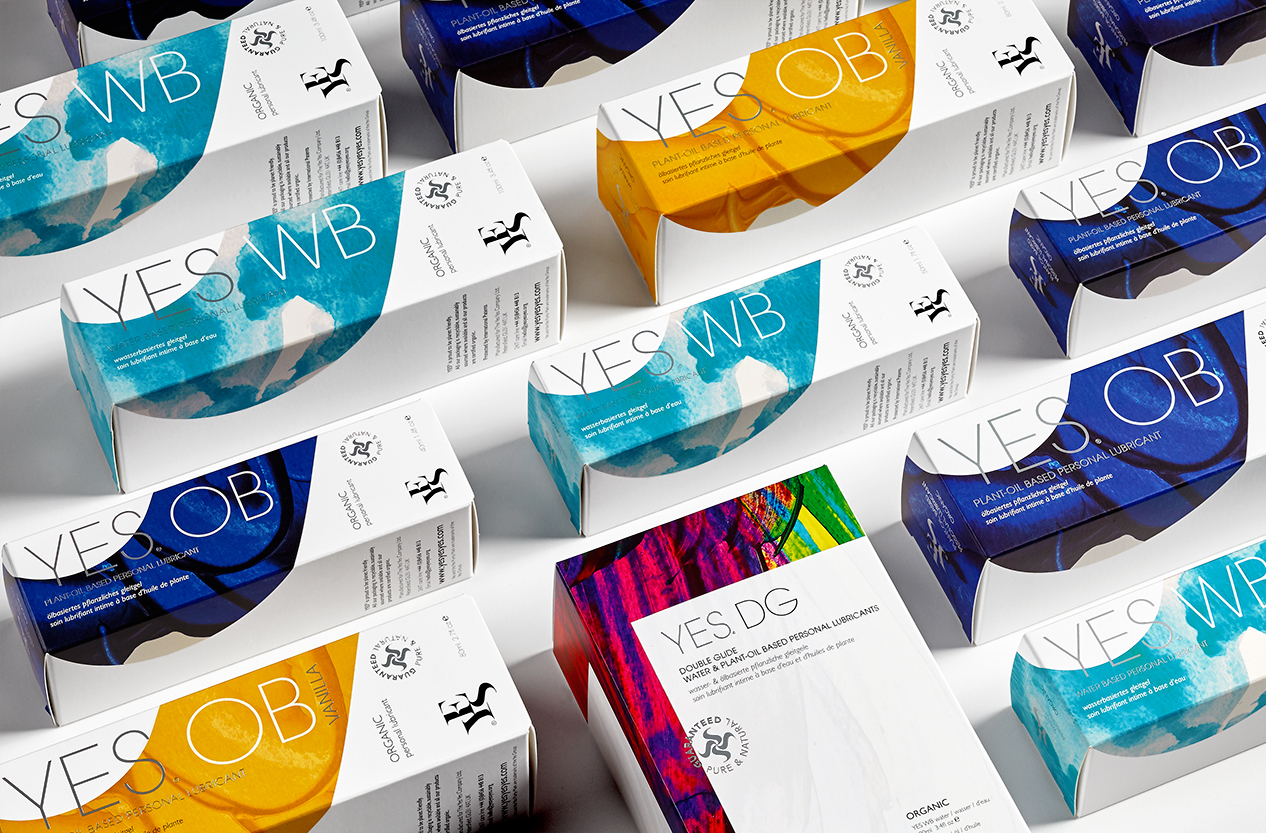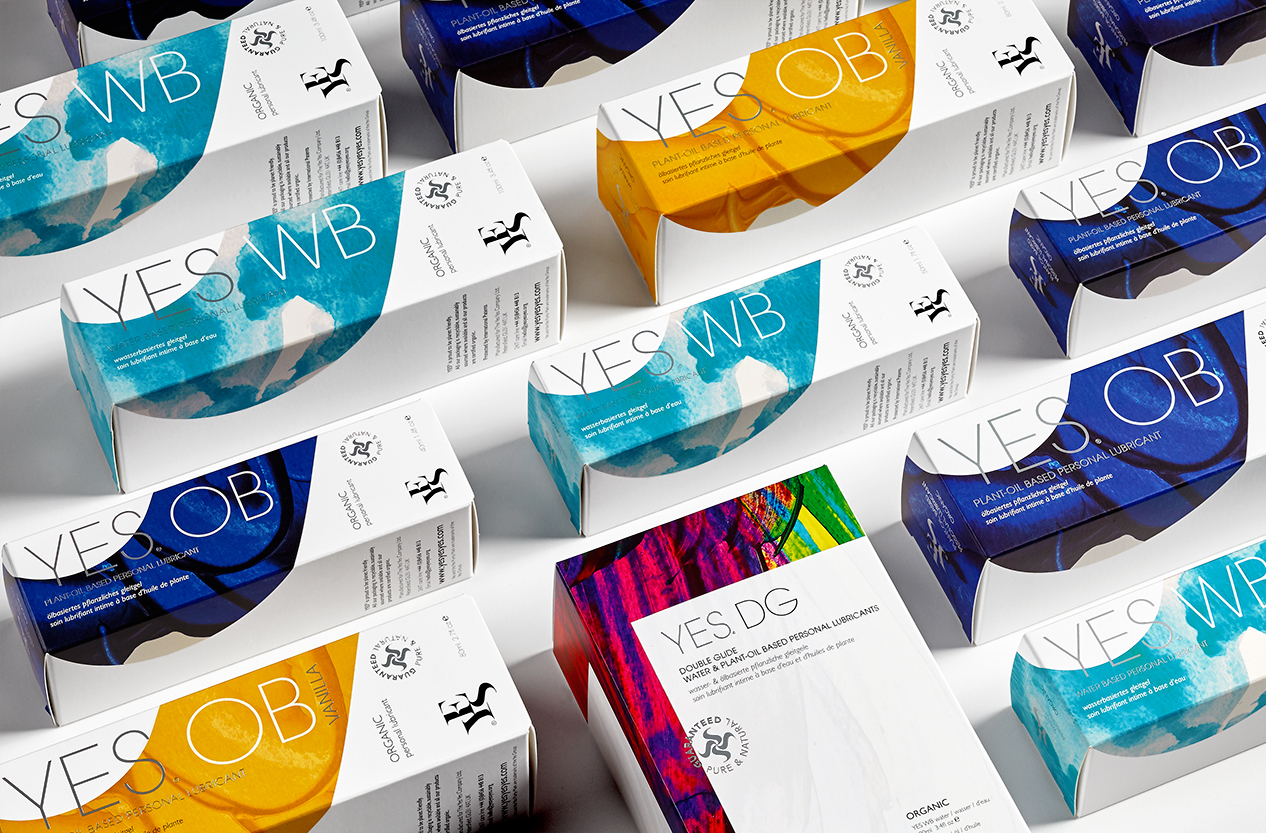 Challenge
Due to it's availability on prescription Yes found itself very much ensconced in the 'Medical' category. The existing colour palette reinforced this and as such the brand was struggling to develop into other markets. We were commissioned to do a complete rebrand and packaging design for the multiple product lines.

Insight
Researching the different market sectors to ascertain where Yes currently sat and where it wanted to be, we looked at creating an overall master brand to facilitate the shift. From this we planned how it could be rolled out across the different product lines, creating effective sub-brands that would sit comfortably under the main brand.
Delivery
We created distinct product categories with a master brand to sit across the complete range. Using a freehand painted style, mixed with a strong, dominant font, we created an easily translatable brand style that could work across print and digital formats.